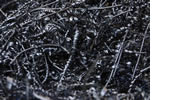 Harbour Metals offers a number of recycling and container services, to suit the unique needs of our industrial and residential customers. We customize our recycling programs to help you maximize your profits, while safely disposing of your surplus scrap metal.
Harbour Metals purchases both ferrous and non-ferrous material, paying top dollar and always aiming to please. We offer small and large businesses consulting services to assist in efficient handling of outgoing scrap.

Types of Metal
Some of the types of metal we buy include:
ALLOYS
ALUMINUM SCRAP
BRASS
COPPER
FERROUS METALS
INSULATED COPPER
MOTORS 

NON-FERROUS METALS
OBSOLETE METALS
RADIATORS
SCRAP IRON
STAINLESS STEEL
TRANSMISSIONS

Specialized Services
For a more in-depth look at our services, please select a specialty below:
Scrap Metal Clean-up
Demolitions
Container Service
Certified Destruction
Trucking
Shipping
If you have any questions, or would like more information, please call us at (807) 577-0873 or fill out our online form on the Contact page.