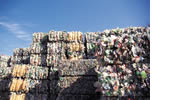 Harbour Metals can provide roll-off or lugger container service for your scrap metal recycling needs. We provide a variety of container sizes to accommodate our diverse clientele and their business demands. Our large containers can easily accommodate large commercial and industrial clients, while our small 4x4 bins are suitable for residential customers.
Our professionals will work closely with you to implement a customized plan for scrap metal recycling.
We offer drop-off and pick-up services, which can be arranged by the day, week or month. We work with you to maximize your profits and increase your bottom line.
If you would like an on-site survey of your yard, and recommendations on how you can increase your scrap rebate, please contact us at (807) 577-0873 or fill out our form on the Contact page.